HIGHLY QUALIFIED ELECTRICAL & MECHANICAL TRADESMEN

COMPLETE COMMERCIAL AND RESIDENTIAL HVAC SOLUTIONS

COMPREHENSIVE AFTER SALES SERVICE AND MAINTENANCE
Reliable Commercial Air Conditioning Melbourne Installation & Repairs
Most people assume that they're paying the correct amount for their power usage when really, they could be paying less. Elecor is your trusted Commercial Air Conditioning Melbourne, heating and cooling provider for the Melbourne area. We offer a range of creative solutions to reduce your power usage, and therefore your electricity costs. Our highly skilled team is experienced with all levels of construction installation and maintenance services.
We pride ourselves on delivering quality solutions that result in more efficient, practical and safer systems for our clients. We offer competitive pricing for design, air conditioning installation and repairs for small to large scale projects. Our team is committed to completing every project on time and budget, and our tradesmen follow strict safety guidelines to ensure that site-specific OH&S requirements are met.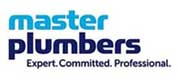 The Elecor Advantage
Our vision is to be the industry expert in the HVAC industry and the leading provider of delivering safety.